Utopia International School is the learning home for a very special community of students, educators, administrators, and management.
We all share the common aim to ensure that each and every student in our care has access to the most valuable, fulfilling and enjoyable learning real world experience.
Through these experiences our students are given opportunity to use their newly acquired skills and knowledge in active pursuit of positive contributions to their community as they build and enhance their individual personalities and communication skills.
Our top priority is the safety and overall well being of all Utopians with an emphasis on holistic learning as we enable them to discover their skills and passions.
We deliver a rigorous, exciting, and authentic educational program which encourages students to excel to their highest levels of achievement. At grade 9, students are given the opportunity to follow the path to the American Diploma or IGCSE hence, opening the doors to placement in National as well as International Universities.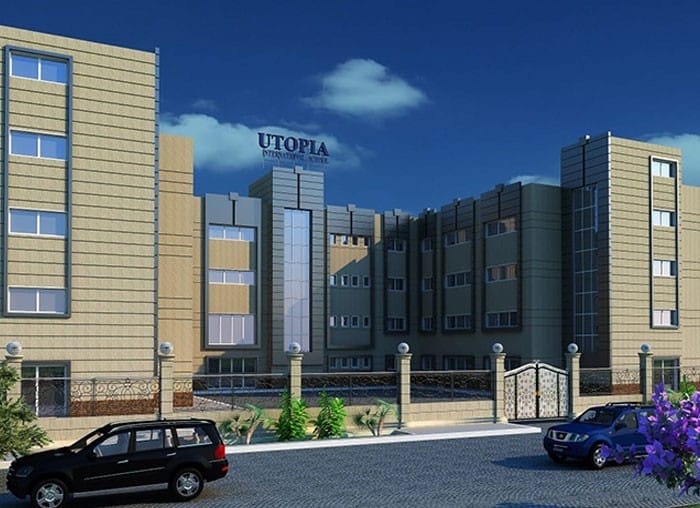 A true Utopia where exceptional minds and growing passions will build the future.
Utopia is a community that prides itself on brilliance, positivity and constant advancement. At Utopia International School, we strive to provide a safe, welcoming and inclusive community that lives up to the highest standards. With our future leaders as our highest priority, we dedicate ourselves to providing exceptional levels of education, physical and mental growth and strong character development in each of our Utopians. Through our holistic and positive-discipline approach to education, Utopians will grow into unique, respectful and accomplished individuals.
Utopia is a united, appreciative and welcoming community where every Utopian shines bright.
 A firm belief that positive discipline results in well-mannered, respectful and distinguished individuals.
 Every Utopian will be proud to say "I am a Utopian" no matter where they are.
 Every Utopian has something to bring to the table. We believe that every Utopian adds value to an ever-growing and expanding community.
We believe that success is not only academic but also a multi-discipline process with room for growth and flourishing of individual characters.